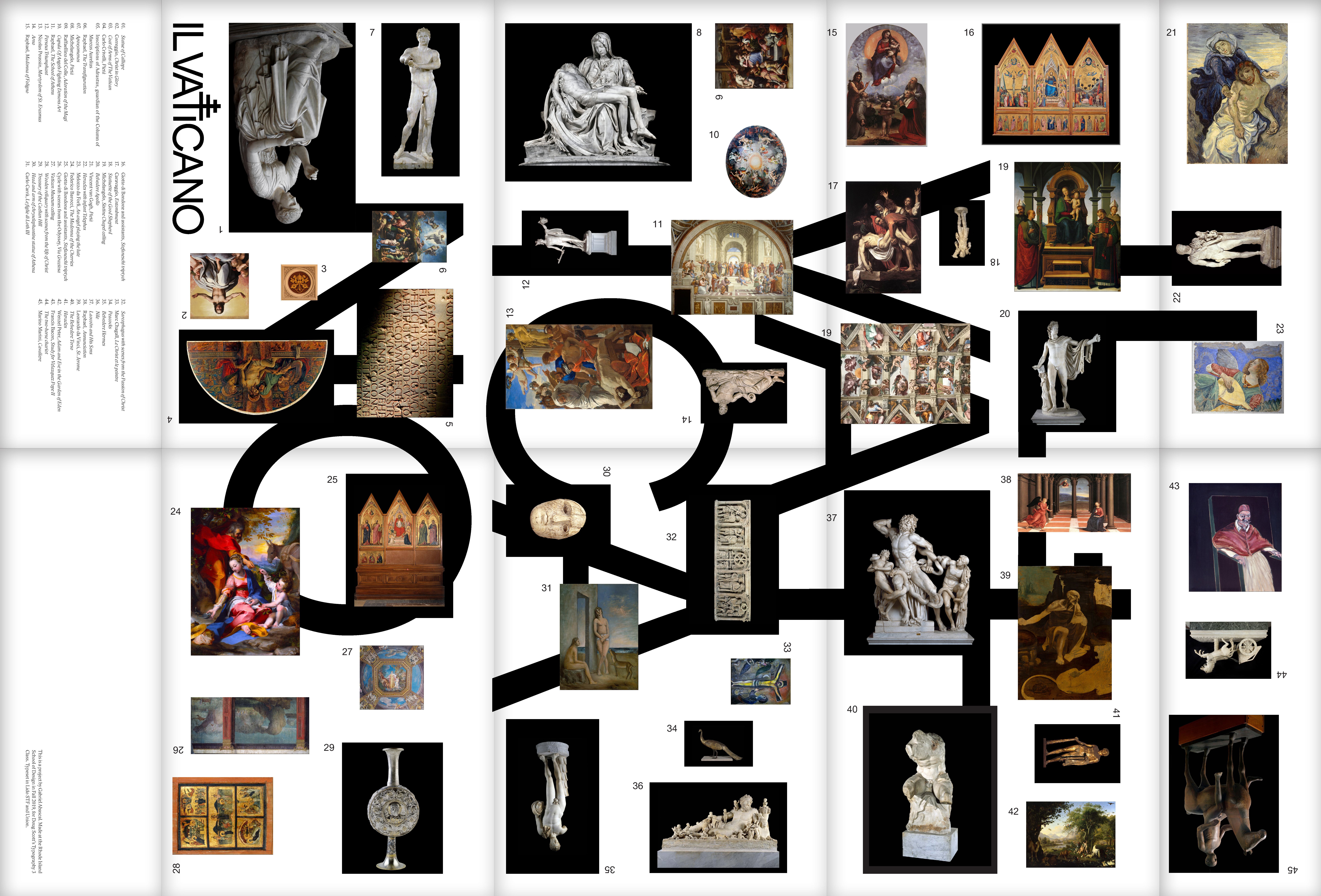 INTERSECTIONS
Brand, Exhibit
March 2020
Identity and curation for the RISD Graphic Design Class of 2020 Senior Show. Brand consists of icons selected by each student, positioned in a cartesian grid of two axes (form, function, chaos, and order).
TEAM
Gabriel Abascal
Damini Agrawal
Xiomara España
Minji Koo
Lorraine Li
Emily Mahar
Madeleine Teh
Grace Young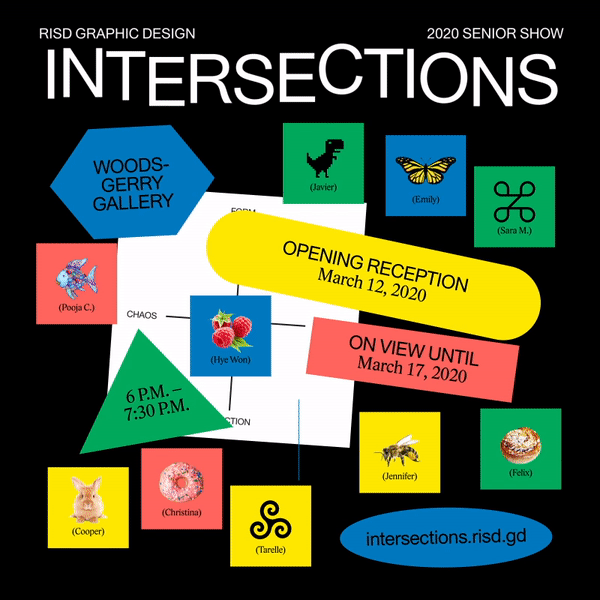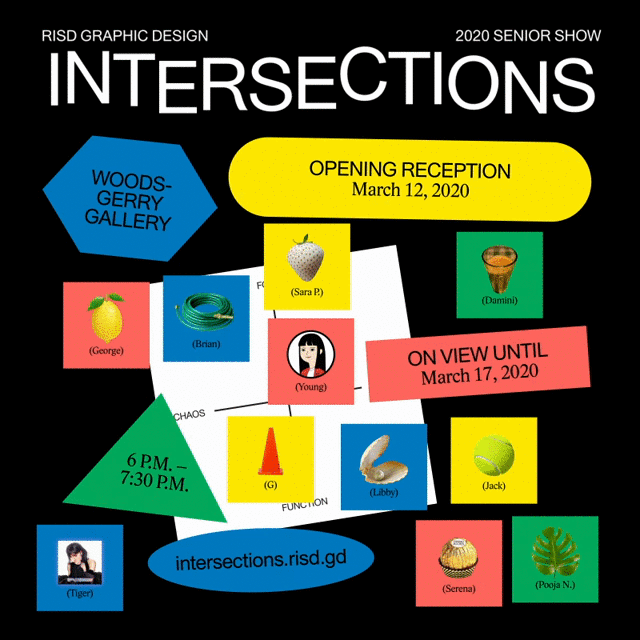 IL VATICANO
Brand Identity, Print
December 2019

Identity for Il Vaticano, or The Vatican, or The Holy See, or The Smallest Country In the World, The UNESCO World Heritage Site.